Authentic. Innovative. Results.


Authentic. Innovative. Results.


Authentic. Innovative. Results.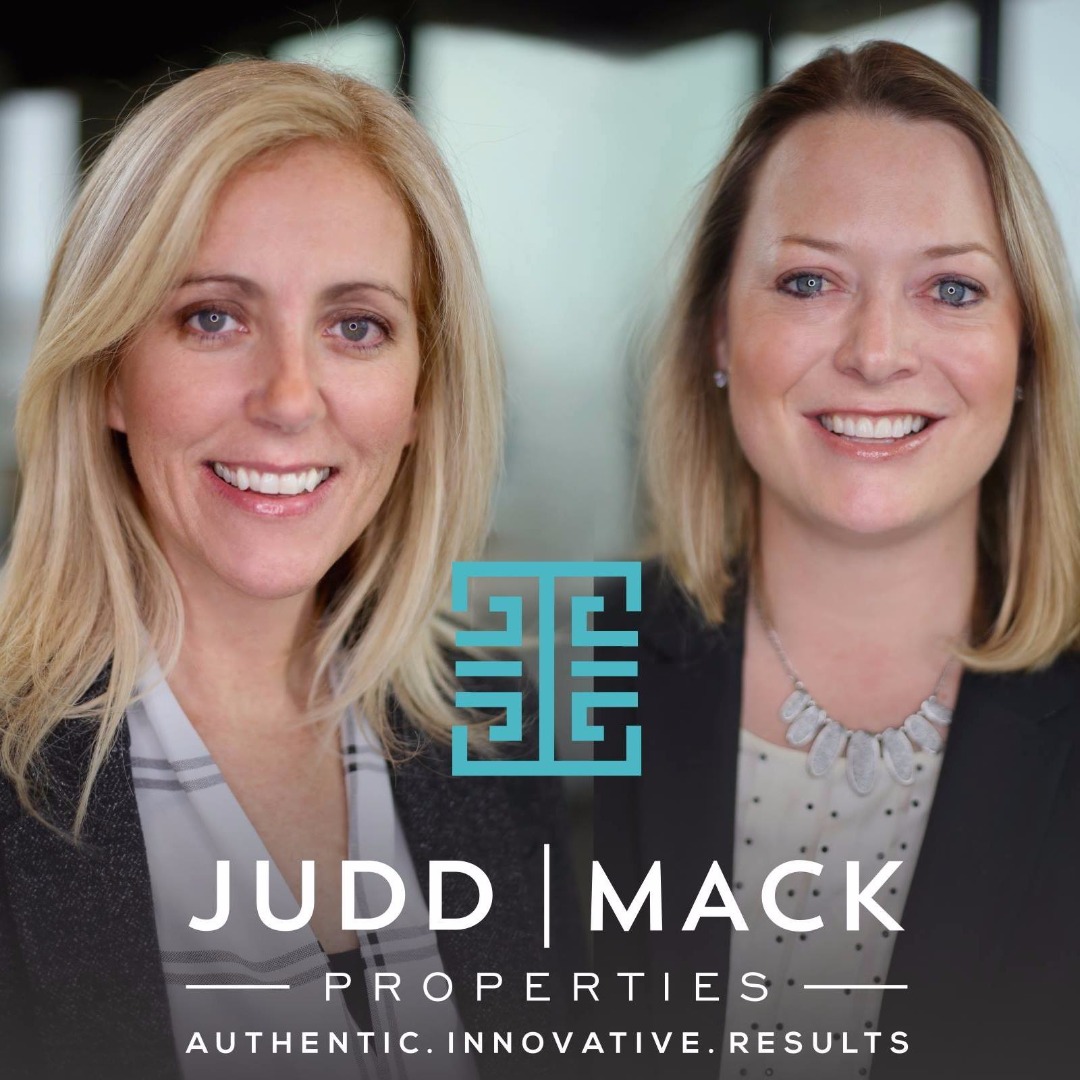 Our vision is to strategically partner with Northern VA, DC and MD buyers and sellers and
help them to make great decisions regarding housing options
to ensure they are living the life they want, where they want to live it.
Jennifer Mack
Owner/Realtor
703-596-8889
703-672-0038
License Number: VA: 0225202567
jennifer@juddmack.com
I grew up in this area and know the neighborhoods, commuting routes and schools extremely well. Judd Mack Properties has been fortunate to build our business through personal referrals from former clients and friends. We take great pride in what we do and commit to giving 110% to each of our clients. We service all of Northern VA, within commuting distance to DC. Our team works with buyers and sellers to ensure they have a flawless real estate transaction from start to finish. We have a wide network of professionals we partner with to ensure that we can make top notch recommendations to clients when they are looking for resources of any type. Our team can help make your Virginia home buying/selling process a breeze. Call today to get started!
Denae Judd
Owner/Realtor
703-596-8889
703-965-0328
License Number: VA: 0225175174 - MD: 534184 - DC: SP98376017
denae@juddmack.com
Bringing a wealth of knowledge, networking connections, design and investment resources, as well as coaching and training experience, my goal has always been to help any family with any need as I deliver on our innovative approach to handling any situation. Our team of four full-time real estate agents, client communications coordinator and marketing specialist is committed to serving client needs.
Caroline Hersh
Realtor
703-596-8889
703-405-8748
License Number: VA: 0225227145 - MD: 666726 - DC: SP98378773
caroline@juddmack.com
Being a native of Arlington, Virginia and having lived in Northern Virginia all of my life, I have seen our neighborhoods evolve over time. My personal experience with schools and businesses in the area allow me to provide an insider advantage for our clients. I am active in the community, playing on a local softball team and leading weekly group exercise classes. Contact me today if you are interested in learning more about Northern Virginia and the properties available!
Theresa Gunlicks
Buyers Agent/ Realtor
703-596-8889
703-508-7853
theresa@juddmack.com
I am a native of northern Virginia, attended Lake Braddock High School and George Mason University and am intimately familiar with the DC Metro area. I am thrilled to help you with your home buying needs in Northern Virginia. We love our team!
Trena Peyton
REALTOR
571-386-1075
703-473-8585
License Number: VA#0225203711 / MD#534542
trena@juddmack.com
Trena loves to work with people from all parts of the world possessing firsthand knowledge of cultural differences and nuances allowing her to break barriers between cultures. Each client is special and unique. Trena understands that the key to developing successful relationships is to carefully manage expectations, to be reliable and to be trustworthy. Integrity is of paramount importance to Trena! Whether buying, selling, renting or investing in a home, Trena strives not only to listen to, but partner with her clients by presenting options and solutions they may not have otherwise considered. She is attentive to each client's specific needs providing a straightforward and personally tailored plan. With Judd Mack Properties she is part of a cohesive team of functional specialists providing superior service to help you realize your dreams and meet your goals. Finding a home requires an Agent who listens, empathizes and takes action on behalf of the client. Contact Trena today to find your next home.
We were relocated to NC and had a house that we were renting out until it was a better selling time. We were referred to Jennifer by a friend. Living out of town, not knowing much about her we decided, based on our initial phone call with her we knew she was the right person to sell our home. She helped stage the home and prepare it for the best sale potential possible. Our home was on the market only a few days and received a full price offer! Her knowledge and confidence made our selling process complete with no hiccups! I would highly recommend Jennifer to anyone looking to sell their home!
by Dustin & Jessica D.
If you want a real estate agent who is trustworthy, reliable, aggressive and results oriented, get Jennifer Mack on your team. Through excellent pre-listing marketing and follow-up, she sold our house in less than a day. Her approach to selling homes incorporates all the latest technology. She does her homework and is responsive to all client issues and concerns. We highly recommend her.
by Carol & Mitch M.
Well....to say I am not an easy person to please is probably the understatement of the year. Just ask anyone that knows me. However, Denae met and exceeded every expectation of a Realtor. I have bought four properties and gone through about ten or so Agents...Denae was by far the best Agent in every aspect. She helped find the right home, helped me with negotiations, checked my financing paperwork, attended the walk through, and helped me through closing. She was there with good advice through every major movement. I strongly recommend Denae to anyone looking for a home. I would challenge anyone to find a better Realtor....I just don't think you could.
by Jim & Tasha N.
The real estate buying and selling process is emotionally charged. For that reason, it is vital that the professional you choose has the knowledge, the team, and the expertise to navigate your deal through to the closing in the shortest time possible. Our experience with Jennifer Mack exceeded our expectations. She sold our Farrcroft property in 3 weeks from the time we listed it. We have bought and sold over 5 homes over the years. In today's market, you need the finest representation. Jennifer is by far the best real estate agent we ever had. Trust her, sign her and call your mover!
by Dr. Stephen & Joey B.
Denae is an unparalleled real estate professional. Her client orientation is uncommon in that she places a higher priority on taking care of client needs and helping people than worshiping the almighty dollar. Intelligent! Honest! Intuitive! Prophetic! Altruistic! Knowledgeable!! Uncommon common sense! She has a grasp for and understanding of the market better than anyone we have ever encountered. We slept well at night knowing that she would do the right thing for the right reasons. We have recommended her to family and friends and they have come away as pleased and satisfied as we have.Denae has no peer in the real estate profession. She has set the bar so high that no one could reach it but her!
by Don & Sylvia C.
Jennifer Mack is an outstanding realtor. She was recommended to me through another agent who does not work in her state. From the very beginning I felt like she was e tremely knowledgeable about the market. I have had dealings with other realtors so I can say that with confidence. She made sure we priced our property so that we would get the maximum for it. She was always available for any questions or concerns that I may have had.
by Leslie K.
What can I say about Jennifer? What an agent! She helped us sell 3 properties for in 2-3 months! She was extremely responsive, and always ready to discuss our selling strategies. We were dealing with a VERY competitive market, and she helped us with recommendations that would drive customers and ultimately offers. She helped us price the properties accurately and was able to get offers for each one in less than 4 weeks, 1 in less than 1 week! Her team was also always willing to step in and help us with little things (e.g., picking up items, papers). She made the process so easy for us! You can't go wrong with Jennifer.
by Megan and Alessandro B.
Theresa Gunlicks (Associate of Jennifer Mack) is a top-notch real estate professional. My wife and I were not sure if we wanted to continue renting at a different location or purchase a home in the Northern Virginia area. Theresa was extremely patient and was always willing to show us anything we found interesting in our search she setup. She was constantly tweaking the search to ensure we were narrowing down to "perfect" properties/locations and eventually we fell in love. I would highly recommend either Jennifer or Theresa for any real estate professional needs you have. They are both very familiar with the area/market and do not sugar coat things. They both have quite a few contacts and were able to make the process stress free!
by John R.
Denae is one of a kind! She makes a very stressful process of buying and selling a home seamless (and takes away any of the stress you might be feeling). She works with you to make sure you are thinking through everything and always has your best interests at heart. She is an expert in her field; she is also someone you continue to reach out to for advice even after you've bought and/or sold your home - as she simply becomes part of your family. She really is the best!
by Beth R.